Welcome to Waiting on Wednesday, a weekly meme hosted by Breaking the Spines. This meme is to talk about the books you just can not wait for to come out! The first book I'm waiting on is...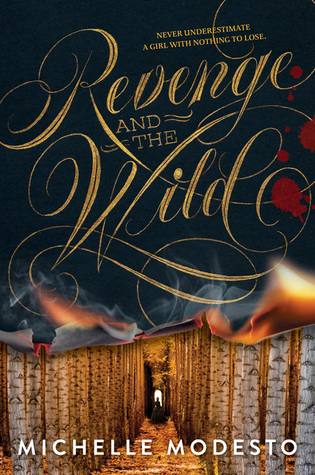 Title:
Revenge and the Wild
Author:
Michelle Modesto
Genre:
Young Adult, Western, Steampunk
Release Date:
February 2nd, 2016
Publisher:
Balzer + Bray
The two-bit town of Rogue City is a lawless place, full of dark magic and saloon brawls, monsters and six-shooters. But it's perfect for seventeen-year-old Westie, the notorious adopted daughter of local inventor Nigel Butler. Westie was only a child when she lost her arm and her family to cannibals on the wagon trail. Nine years later, Westie may seem fearsome with her foul-mouthed tough exterior and the powerful mechanical arm built for her by Nigel, but the memory of her past still haunts her. She's determined to make the killers pay for their crimes—and there's nothing to stop her except her own reckless ways. But Westie's search ceases when a wealthy family comes to town looking to invest in Nigel's latest invention, a machine that can harvest magic from gold—which Rogue City desperately needs as the magic wards that surround the city start to fail. There's only one problem: the investors look exactly like the family who murdered Westie's kin. With the help of Nigel's handsome but scarred young assistant, Alistair, Westie sets out to prove their guilt. But if she's not careful, her desire for revenge could cost her the family she has now.



The first thing that drew me in was that cover. Just look at that beauty! As I scrolled down to read the synopsis of this book, I was hooked instantly. A western-revenge with a dash of steampunk and magic? Sign me up! There is absolutely no denying that Michelle Modesto's debut release will have the potential to draw readers in and keep them hooked from the very beginning and I am thrilled to start reading it soon. If I haven't said this already, I highly suggest you adding this to your TBR the minute you finish reading this post!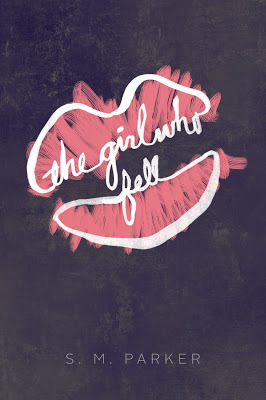 Title: The Girl Who Fell
Author: Shannon M. Parker
Genre: Young Adult, Contemporary
Release Date: March 1st, 2016
Publisher: Simon & Schuster
His obsession. Her fall. In this dark kissing book, high school senior Zephyr Doyle is swept off her feet—and into an intense relationship—by the new boy in school. Zephyr is focused. Focused on leading her team to the field hockey state championship and leaving her small town for her dream school, Boston College. But love has a way of changing things. Enter the new boy in school: the hockey team's starting goaltender, Alec. He's cute, charming, and most important, Alec doesn't judge Zephyr. He understands her fears and insecurities—he even shares them. Soon, their relationship becomes something bigger than Zephyr, something she can't control, something she doesn't want to control. Zephyr swears it must be love. Because love is powerful, and overwhelming, and…terrifying? But love shouldn't make you abandon your dreams, or push your friends away. And love shouldn't make you feel guilty—or worse, ashamed. So when Zephyr finally begins to see Alec for who he really is, she knows it's time to take back control of her life. If she waits any longer, it may be too late.
Yet again another book that the cover just captured me! Being a YA contemporary fan myself, I was extremely intrigued and excited to come across this debut novel on Goodreads. Shannon Parker's forthcoming debut novel tells of a girl who enters a relationship with the new, handsome boy in school, only to soon find out that he isn't all who he says he is, and it's up to her to stand up and take back control of her life. All I'm going to say is the minute this book hits stores (or if I'm lucky enough to receive an ARC!) I will devour every gorgeous page of this. Definitely a perfect read for the summer of 2016, don't you agree?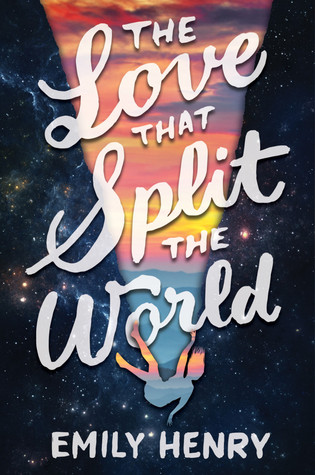 Title: The Love That Split the World
Author: Emily Henry
Genre: Young Adult, Contemporary, Science Fiction
Release Date: January 26th, 2016
Publisher: Razorbill
Natalie Cleary must risk her future and leap blindly into a vast unknown for the chance to build a new world with the boy she loves. Natalie's last summer in her small Kentucky hometown is off to a magical start... until she starts seeing the "wrong things." They're just momentary glimpses at first—her front door is red instead of its usual green, there's a pre-school where the garden store should be. But then her whole town disappears for hours, fading away into rolling hills and grazing buffalo, and Nat knows something isn't right. That's when she gets a visit from the kind but mysterious apparition she calls "Grandmother," who tells her: "You have three months to save him." The next night, under the stadium lights of the high school football field, she meets a beautiful boy named Beau, and it's as if time just stops and nothing exists. Nothing, except Natalie and Beau.


Now, let's all take a minute to admire that stunning cover! Wow! These 2016 debut releases are coming in hot and spicy and I love it! Nothing beats starting the new year with a contemporary/science fiction novel and I already know Emily Henry's forthcoming debut release will be a hit, not only for me, but also for other readers! If the bookish gods take pity on me and allow me to receive an ARC of this book, I will forever treasure it like my newborn child because I know it is exactly that: treasure even pirates would want to keep!
There you have it! Those are just some of my most anticipated releases! What are yours? Let me know in the comments below and feel free to link me your WOW posts!
Happy reading!