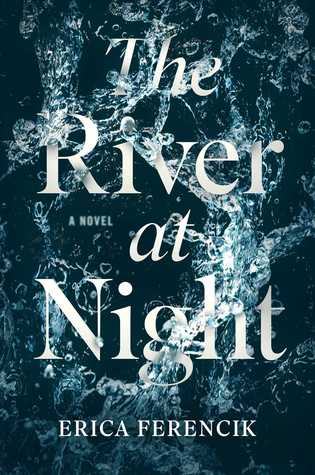 Title:
The River at Night
Author:
Erica Ferencik
Genre:
Fiction, Thriller, Suspense
Release Date:
January 10th, 2016
Publisher:
Gallery Books/Scout Press
Winifred Allen needs a vacation. Stifled by a soul-crushing job, devastated by the death of her beloved brother, and lonely after the end of a fifteen-year marriage, Wini is feeling vulnerable. So when her three best friends insist on a high-octane getaway for their annual girls' trip, she signs on, despite her misgivings. What starts out as an invigorating hiking and rafting excursion in the remote Allagash Wilderness soon becomes an all-too-real nightmare: A freak accident leaves the women stranded, separating them from their raft and everything they need to survive. When night descends, a fire on the mountainside lures them to a ramshackle camp that appears to be their lifeline. But as Wini and her friends grasp the true intent of their supposed saviors, long buried secrets emerge and lifelong allegiances are put to the test. To survive, Wini must reach beyond the world she knows to harness an inner strength she never knew she possessed.
Ferencik delivered it all in this highly anticipated novel - a nightmare in the wilderness, this book will leave you feeling out of breath and curious as to what really lies in the river at night.
The River at Night
revolves around Wini, a middle-aged woman who is struggling with things that many people, especially women face -- body issues, feeling left out and not quite fitting in with her friends, and lonely after the death of her brother and her divorce. Nothing seems to be going right for her, but when her three best friends plan a fun getaway to the remote
Allagash Wilderness,
she's decides to put her worries behind and join them. But the fun and relaxing getaway plan turns into a nightmare no one saw coming.
An accident occurs during their trip and it leaves the women alone and terrified and as they stumble upon people who promise to help them, they soon find out that's not the case. Wini and the girls must learn how to make survive the haunting wilderness if they want to make it out alive and they must learn that everything they knew is different from the challenges they face.
If you love adventure thrillers, you will highly enjoy this title. This was my first reading experience with Ferencik and I will certainly be looking out for her next thriller, hopefully soon! There were many aspects I enjoyed about the book such as the writing style, with her detailed and great narration, and characters you can't help but be compelled to. The characters were also another thing I enjoyed about this book, my favorite being Pia and Mini. These women who struggled with many things, but it was so intriguing to see their characters develop and really get to see their stories. Ferencik certainly delivered well in this novel!
All in all, I highly recommend
THE RIVER AT NIGHT
for readers who are looking for thrillers that have adventure and mystery throughout the book. If you're looking for a fast-paced, twists and shocks at almost every corner, this is the book for you. This book was exactly what I needed to start my new year and I'm thrilled I got the chance to read it! I'm very excited to see what else Ferencik has in store for us!