Now that the new year is here, we are preparing ourselves for what the coming months will bring us. Throwing out the bad, bringing in the good and new. Not only that but as book lovers, we are also getting ready for the new, amazing releases that the publishing world will be coming out with this year. Wanting to start the year off with a spectacular celebration, Alex @
The Books Buzz
and I came together and brainstormed an idea to bring together all readers alike with a fun, and unique idea. Today, Alex, I and other wonderful participating bloggers present to you,
The Ultimate Book Blogger Scavenger Hunt Giveaway!
WHAT IS THE ULTIMATE BOOK BLOGGER SCAVENGER HUNT?
Each blogger in the lineup has a post set up for the event. Their post will include a keyword that is highlighted in the bulk of the post. So keep your eyes open for that highlighted word! That keyword will be your entry for the giveaway! At the end of each post, there will be a list of the other bloggers that are participating and you can just follow the links to enter some of their giveaways as well! All giveaways end on January 31st, 2016, so you better get on it! If you're confused and still have questions or concerns, please contact me or Alex right away and we will get back to you ASAP!
HAPPY SCAVENGING!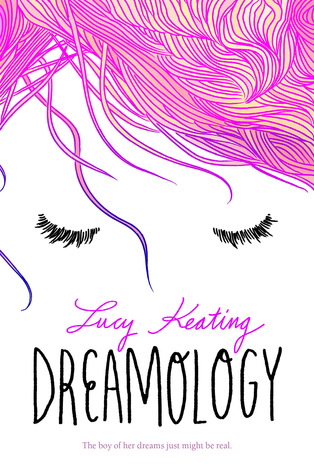 Title:
Dreamology
Author:
Lucy Keating
Genre:
Young Adult, Contemporary,
Release Date:
April 12th 2016
Publisher:
Harper Teen
For as long as Alice can remember, she has dreamed of Max. Together they have traveled the world and fallen deliriously, hopelessly in love. Max is the boy of her dreams—and only her dreams. Because he doesn't exist. But when Alice walks into class on her first day at a new school, there he is. It turns out, though, that Real Max is nothing like Dream Max, and getting to know each other in reality isn't as perfect as Alice always hoped. When their dreams start to bleed dangerously into their waking hours, the pair realize that they might have to put an end to a lifetime of dreaming about each other. But when you fall in love in your dreams, can reality ever be enough?
For the past two years now, I've grown a strong liking to fashion and beauty. I've always loved getting the chance to go clothes shopping, putting together an every day, casual outfit or a going out to a fancy place outfit, looking at the vibrant or dull colors and just enjoying my love for what the fashion industry puts out. So as I stared at my bookshelf, and when my eye caught the galley copy of Dreamology by Lucy Keating, I started to think about what kind of outfit would be paired up next to the cover and I decided to do it myself and share with you the final product!
I'm the type of girl that you will find dressed in jeans and some cute white sandals, but occasionally you'll also find me dressed up in a cute and flirty outfit such as the one above. As I worked on this set, I wanted to put together something that would resemble not only the gorgeous book cover. but also what I would wear when I go out running errands or even browsing the many beautiful aisles of a bookstore.

With the blouse above, I decided to go with that one because of the multiple colors on both the back and front covers of my Dreamology alley. The minute I saw it, I knew it was the perfect choice for this debut release and I am absolutely in love with it! The boots and purse are yet another thing that I adore about this outfit. It doesn't exactly pair with the cover, but instead the outfit itself. Personally, for me, I will always be a shoulder bag and boots kind of gal so those were just my preferences in what exactly I would wear if I had that outfit. The only thing I can say is...this outfit will certainly catch the attention of someone special...maybe even a guy named Max?


So that's outfit number one! Quite dreamy, isn't it? What is your favorite thing in this set? Would you change something or pair up a completely different outfit with this cover? Let me know in the comments below what you think!
Do me a favor. Close your eyes and imagine you are on the beautiful beaches of Mexico. Imagine the wind rushing through your hair, your sandals in your hand, your bag slung over your shoulder and you pulling your jacket tighter around you as your dress ruffles slightly in the wind. Now imagine that this is the outfit you are in. Can you see it? This is exactly what I imagined as I put together this set and all I can say is...I want everything from this outfit!
Out of both of these sets, I can definitely say that this one would my favorite. The sandals, the jacket, the dress, just screams me and I literally squealed in my seat when I found it because it not only represented my style, but it also represented the cover for Dreamology so it was certainly a win-win situation!
So there you have it! That was the second and final outfit of this post! What was your favorite thing about this set? Or would there be something you'd want to change? Let me know what you think down in the comments below!
Now, the thing you are all waiting for! For this scavenger hunt giveaway, I am giving away (1) pre-order of Dreamology by the lovely Lucy Keating to one of you wonderful readers! All you have to do is find the highlighted word in this post and put it in the raffle below! For more giveaways, don't forget to visit the rest of the participating bloggers in the list down below. Happy scavenging!
Bloggers Participating:
Talina @ Sassy and Dangerous